Meet Our Donors
We thank all our planned-gift donors for their generous support. Here are some of their stories.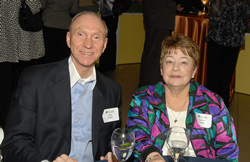 Donna M. and Alex I. Koler
"We feel that helping Parma Hospital to remain an anchor in our community is very important. We also assist the Parma Hospital Health Care Foundation to promote donations to charitable institutions or groups that share in our health care mission. It is very satisfying knowing that the grants made by the Foundation are carefully thought out and distributed with care to where they are really needed.
Philanthropy to the community; helping individuals or projects achieve goals otherwise unattainable; knowing that the benefits of our gifts are ongoing; and, the fact that the organization cares...these are the things that are foremost in our minds about The Foundation.
We chose to make a planned gift in order to make a difference over an extended period of time and help maintain quality health care in the Parma Community. Our contributions to the Parma Hospital Health Care Foundation are ongoing. We enjoy being benefactors for such an institution that provides for our local community. We want to help the Foundation remain a source of funds here.
Besides the philanthropy reasons for our gifts, we do receive substantial tax deductions and, in some cases, a distribution from our gifts, parts of which are tax free.
What a win-win!
We also love hearing the stories from the beneficiaries of these gifts and the good they do. Plain and simple — it is heart-warming. JFK said, 'To those whom much is given, much is expected.' We are blessed and privileged to donate to the Parma Hospital Health Care Foundation and have our gifts do lasting good."
---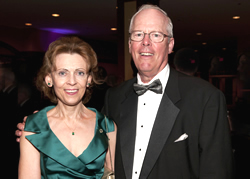 Jim and Lynne Rambasek
When Jim and Lynne Rambasek were asked what comes to mind when they think about Parma Hospital, this is how they responded.
"Local support of a lasting nature. A cause we can identify with. Gratitude for what we have received in being associated with Parma Hospital.
We believe in the mission of the Parma Hospital Healthcare Foundation and we like to support institutions and causes that we value and want to see succeed. We have been involved with the Foundation for a long time and are fortunate to be in a position to help those causes in their mission even after we are gone. We hope our support and the support of others will bring this Foundation to the next level in its goal.
Health care has changed drastically in our life's involvement with it. Small local hospitals don't have the resources they used to have or that larger institutions enjoy. They have to, of necessity, count on the support of their doctors, patients and local businesses to continue to provide the personalized care they were intended to give to their communities. Seeing this mission to continue as a goal, and helping in some small way, is most gratifying.
Our long involvement with the Foundation and appreciating its role in local healthcare made us want to support that as best we can. And while we support it continually, we wanted to do more, and this was one way we could.
Dr. Rambasek says that 'the doctors I have worked with over 39 years have shown me what truly fine care we offer here in our back yard; it's a cause I am proud of.'
We are in a stage of our life where our family is cared for and we can reach out further to respond to the needs that we identify with.
We hope our gift, and those of others, will enable our community hospital to continue on the path set 50 plus years ago to give excellent local care to our community...and I believe we are achieving that."